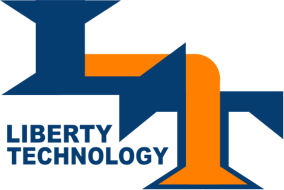 Medium to High Volume Gray & Ductile Iron Castings
Highly versatile and used in a broad assortment of industries, gray and ductile cast iron parts are at the heart of our operations.
Casting Sizes & Capacity
We perform medium- to high-volume automated green sand casting at our Liberty Technology facility. This plant has a daily melt capacity of 22 tons per day and can produce castings up to 500 pounds.
Materials
Gray, Ductile & Alloyed Irons
SAE-ASTM Specs
DIN Specs
Core Room Equipment
2 CB22 Core Blowing Machines
1 No Bake Mixer
Specialty Sands and Binders
Molding Capabilities
Robert Sinto – FBO III 20×24

Automated Greensand Molding Machine
133 Molds Per Hour
Accepts Sinto and Hunter Molding Machine Tooling

Robert HWS Sinto – HSP 32×38

Automated Cope and Drag Machine
50 molds Per Hour
Melt Capabilities
4 Induction Furnaces
Medium Frequency
3.2 Metric Tons Each
1500KW Coreless
Grinding & Finishing
50 Manual Grinding Stations
7 Swing Grinding Stations
4 Cutoff Saws
6 Tumble Blasts
3 Table Blasts
2 Paint Booths
6 Snag Booths
1 Walk in Hand Blast
Paint
We paint according to customer-specific prime and finish.
Pattern Shop
Pattern Shop
On-Site Pattern Shop
New Tooling
Tooling Maintenance
Tooling Rigging & Repair
Solid Works Software
Reach Out To Us Today
To get additional information on how Liberty Casting can work for you, reach out to us today for a quote.
Get A Quote